Why Home Care?
Just like anyone at any age, seniors are most comfortable in their own homes. Whether they are in need of medical support, or simply need assistance with daily tasks like bathing and shopping, home care can offer seniors the option to maintain some independence and at the same time, provide them with companionship.
What To Look For?
Quality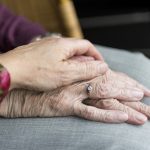 There are several considerations one should address in choosing a home care near me for the elderly. The first is the quality of the service. You'll want to verify that the agency or individual you are considering is well reviewed by people in your community, and if possible, find references for their services. Knowing that others have been satisfied with the services received by their loved ones can provide comfort to those with an elderly relative in need of care.
Provider Insurance
It is also important to make sure any individual providing home health care has been subject to rigorous background checks and is licensed, bonded, and insured. Insurance is of particular importance given that most homeowner policies do not cover individuals working in the home. This means that should they be injured while performing their duties at a patient's home, the patient is then liable for their medical bills out of pocket. If the home health care provider is insured through their employer, this can provide peace of mind for the customer.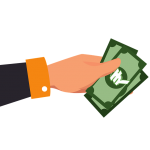 Cost
One should also consider the cost of services rendered. Many home health care agencies will bill a long term care insurance provider directly, if the customer is a policy holder. In the absence of a long term care policy, one should determine whether the home care service provider they are considering offers the ability to tailor the services they choose to align with their available budget.
Flexibility
Life changes quickly. One needs to know if the home care provider will be able to adjust to changes in the elderly patient's schedule, and what will happen if the provider is unable to come when scheduled. Is their employer able to provide a replacement? With regard to services selected, does the individual or agency under consideration require a contract specifying how long they will be rendered, or is one free to cancel at any time? If the answers to these questions do not indicate a willingness to work with the customer to accommodate their needs, it is advisable to keep looking.
Provider Services and Training
Most home care providers for the elderly do not charge an additional fee for patients with Alzheimer's disease. Further, the majority of providers do provide special training for those working with Alzheimer's patients, but some may not. Those looking for elder care for Alzheimer's patients should consider these points when selecting a provider. There are several job titles attached to those who provide home health care, including Registered Nurse, Healthcare Aide, Social Worker, and more. Assessing the specific needs of the senior in need of care can make choosing a home health care provider easier.
Finding Peace of Mind
Finding the right care for an elderly relative can be daunting. One wishes to be sure the person or persons caring for their loved one is competent, kind, and able to adapt to changes with ease. With the tips outlined above, finding the right individual or organization to provide home care for the elderly can be less stressful and ultimately result in a care arrangement that offers comfort to the senior in need of care as well as their family.